Meet Our Team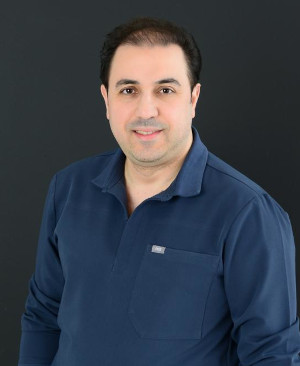 Dr. Mohammad Al Kayalie
Dentist
When you visit Dr. Kayalie, be prepared to experience a dental appointment like no other. Described by patients as caring, knowledgeable, compassionate and trustworthy. Dr. Kayalie's background in Orthodontics and commitment to vigorous continuing education makes him a leader in his field. He performs all orthodontics and Invisalign treatments that cater to the needs of growing children, teens, as well as adults.
He believes in respecting the patients' orthodontics and Dental health needs and customizing all treatment based on those unique needs. Using the cutting edge orthodontics and cosmetic techniques that he professionally masters, he helps his patients attain remarkable results, exceptional oral health and a beautiful smile that they deserve. His focus is on teaching children healthy habits which will carry them into their adult lives, allowing them to be proud of their smiles.
Dr. Kayalie received his DDS degree from Syria, AlBa'ath University, with high honour award, which allowed him to get accepted at the postgraduate Orthodontics Dental School. As a holder of Master's Degree in Orthodontics from Syria, he became a teacher at Pediatrics and Orthodontics Department at AlBa'ath University for two years. Since then, He has worked overseas between Syria and Mid Gulf as a Specialist Orthodontist with good standing for over 10 years until he relocated to Toronto. After completing the Canadian Board Certification Program, he became a licensed dentist and a member of the Royal College of Dental Surgeons of Ontario.
When he is not immersed in his practice, Dr. Kayalie can be found enjoying horse riding, his favourite sport since childhood, supporting his three kids' skills, or exploring the great outdoors with his family.
---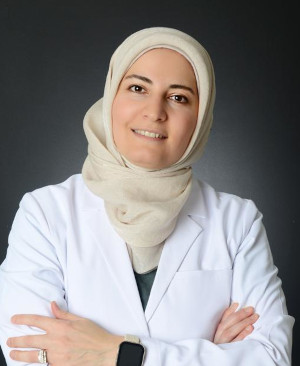 Dr. Batool Alsabbagh
Dentist
Dr. Alsabbagh embarked on a remarkable journey in the field of dentistry, beginning with a graduation from Damascus University as an orthodontist in 2006. The early years of professional growth unfolded at Med Gulf, where extensive experience in orthodontics became a cornerstone of expertise.
As a licensed dentist in Canada, Dr. Alsabbagh takes pride in being a member of esteemed organizations such as the Royal College of Ontario, Canadian Dental Association, and Ontario Dental Association. These affiliations reflect a commitment to upholding the highest standards of dental practice and staying connected with the broader dental community with a commitment to delivering high-quality dental care to the community.
In addition to being a proficient practitioner of Invisalign and brackets, Dr. Alsabbagh extends expertise to general and aesthetic dentistry. This holistic approach reflects a commitment to not only corrective procedures but also enhancing smiles and overall oral health. From routine check-ups to cosmetic enhancements, Dr. Alsabbagh brings a comprehensive and patient-centric approach to dental care.
She is characterized by an unwavering dedication to professional growth. Through hard work and a commitment to staying current, she actively follow up with the latest research and participate in Continuing Education (CE) programs. This commitment ensures that patients receive the benefits of cutting-edge knowledge and techniques in the ever-evolving field of dentistry.
Beyond professional strides, Dr. Alsabbagh embraced the roles of wife and mother, navigating the intricate balance of a fulfilling family life with the joys and challenges of raising three teenagers. Dr.Alsabbagh finds solace and joy in activities like hiking, and travel. The love for music provides a melodic backdrop to both personal and professional endeavors, adding a harmonious touch to a life dedicated to the art and science of dentistry.
---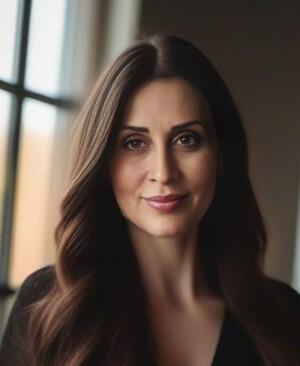 Dr. Raheleh Saeidi
Dentist
Dr. Raheleh Saeidi, experienced dentist with a passion for excellence with over 25 years of dental experience spanning Canada and Iran.
Dr. Saeidi is a dedicated dental professional who brings a wealth of knowledge to her practice. Her journey began in Iran where she practiced dentistry in her private office and served as a respected professor specializing in pediatric dentistry at Tabriz University.
In 2004, Dr. Saeidi took her skills to Canada, graduating from the University of Toronto and embarking on her career as a general dentist in the Greater Toronto Area (GTA) for more than 20 years. Her unwavering commitment to excellence led her to the International Advanced Fellowship Program in Implant Dentistry and Oral Surgery at New York University (2021-2023). Dr. Saeidi is an avid learner and dedicates countless hours to continuing education, ensuring she stays at the forefront of dental advancements. Her special focus areas are Oral Surgery, Implant Dentistry, Complete smile makeovers and Full mouth rehabilitations.
In addition to her commitment to professional development, Dr. Saeidi is a proud member of several esteemed dental associations demonstrating her dedication to maintaining the highest standards of dental care:
Ontario Dental Association
Canadian Dental Association
Academy of General Dentistry
International Congress of Dental Implantology
American Prosthodontics Society
Academy of Osseointegration
Beyond the dental chair, Dr. Saeidi finds solace and joy in spending quality time with her family. Her passion for cooking and reading fuels her creativity, while her favorite sport, running, keeps her active and energized.
Dr. Saeidi's mission is to provide the best possible care to her patients, offering not only her extensive experience but also her compassionate approach to dentistry.
Ask Questions
We will gladly answer any questions you may have.
Ask Questions
Book Online
Denali Dental offers the ability to request your dentist appointments online. Schedule an appointment now!
Book Online
New Patient Forms
By filling out the New Patient Forms ahead of time you will save significant time on your visit.
New Patient Forms